Message

From Our Pastor / Mensaje de Nuestro Párroco
Our New Principal / Nuestra Nueva Directora
English
+m
Dear St. Charles Borromeo Family and All Friends in Christ,
It is with great joy that I write to introduce to our parish community Mrs. Molly Quinn as the new principal of St. Charles Borromeo School. When we were informed in late May that the IHM community was transferring Sr. Koreen and not able to send a sister to replace her as principal, I and the chair of our Board of Limited Jurisdiction for the school formed a search committee and began the process to select a new principal. After a month-long search, a review of numerous applications, several rounds of interviews, and many prayers, we are happy to welcome Mrs. Quinn to our St. Charles family as the principal of our school. She officially began in this position on July 5. Mrs. Quinn comes to St. Charles with more than twenty years of experience as an educator and administrator. She has taught in both the Catholic and public school systems on the elementary and high school levels. Her administrative experience draws from both sectors as well. Recently, she served as the Assistant Principal for Student Life at Little Flower Catholic High School for Girls and was responsible for activities and discipline. We believe that her diverse experience and strong commitment to Catholic education will provide the leadership to continue the tradition of excellence, faith, and service we have known in the rich history of St. Charles Borromeo School.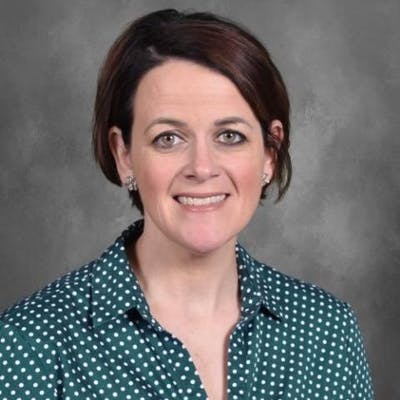 Mrs. Quinn grew up in the Port Richmond section of Philadelphia, attended Nativity B.V.M. Parish School and was graduated from John W. Hallahan Catholic Girls' High School. She holds a Bachelor of Arts in English from LaSalle University and Master degrees in Education from both LaSalle and Holy Family University. She and her husband Matthew live in lower Bucks County with their daughter Moira who attends Catholic school at Our Lady of Good Counsel in Southampton where they are also parishioners. I ask that everyone in our parish community offer to Mrs. Quinn your support, prayers, and a warm welcome as she leads St. Charles Borromeo School going forward.
I am confident that the Lord has provided the principal that we need for this next chapter in our school's history. After having gotten to know Mrs. Quinn better over the past few weeks, I am looking forward without a doubt to a great school year ahead and know she will bring many blessings to our school and parish community. We continue to entrust our work and mission of evangelization, education, and faith formation to the Lord's providence, the guidance of The Holy Spirit, and the intercession of the Blessed Mother and our patrons St. Charles Borromeo, St. John Neumann, and St. Katharine Drexel. I wish you all a blessed summer and keep you all in my prayers!
Sincerely in Christ,


Fr. Forlano