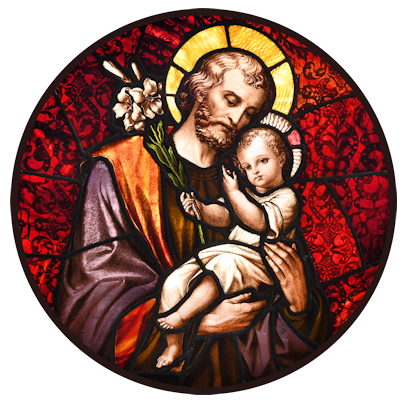 Year of Saint Joseph – December 8, 2020 to December 8, 2021 
Catholics around the world rejoice over the Holy Father's opening of the Holy Year of St. Joseph to commemorate the 150th Anniversary of the Proclamation of Saint Joseph as Patron of the Universal Church. The entire Archdiocese of Philadelphia is encouraged to spend this year growing closer to St. Joseph by honoring him, imitating his virtues and asking for his intercession.  To find local events, prayers and faith study resources to celebrate the Year of St. Joseph, visit archphila.org/joseph.
Año de San José – 8 de diciembre del 2020 al 8 de diciembre del 2021

Los católicos de todo el mundo se regocijan por la apertura del Santo Padre del Año Santo de San José para conmemorar el 150 aniversario de la proclamación de San José como Patrón de la Iglesia Universal. La Arquidiócesis de Filadelfia te anima a pasar este año acercándote más a San José honrándolo, imitando sus virtudes y pidiendo su intercesión. Para encontrar eventos locales, oraciones y recursos para el estudio de la fe para celebrar el Año de San José, visite archphila.org/joseph.
Message

From Our Pastor / Mensaje de Nuestro Párroco
Pastoral Visits / Visitas Pastorales
English
+m
Dear St. Charles Borromeo Family,
One of the biggest pastoral challenges that has come as a result of the Coronavirus pandemic is the impact it has had on my ability to get to know the people and families in our parish. The pandemic hit less than two years into my tenure as pastor, and for the last two years, many of our parish activities, events, gatherings, and groups, including CYO sports, have been suspended entirely or restricted out of precaution. It is mostly at social events and working with others in small groups on projects and activities that we get to know each other and "share life" together. As many have experienced in their own families, the isolation and social distancing we've endured over the past two years have taken a toll on our relationships and our experience and sense of community. In a way, we've gotten used to doing things virtually or remotely. As we, thankfully, have emerged from the pandemic, I believe that we have to be intentional and pro-active about rebuilding and strengthening our relationships as a parish community.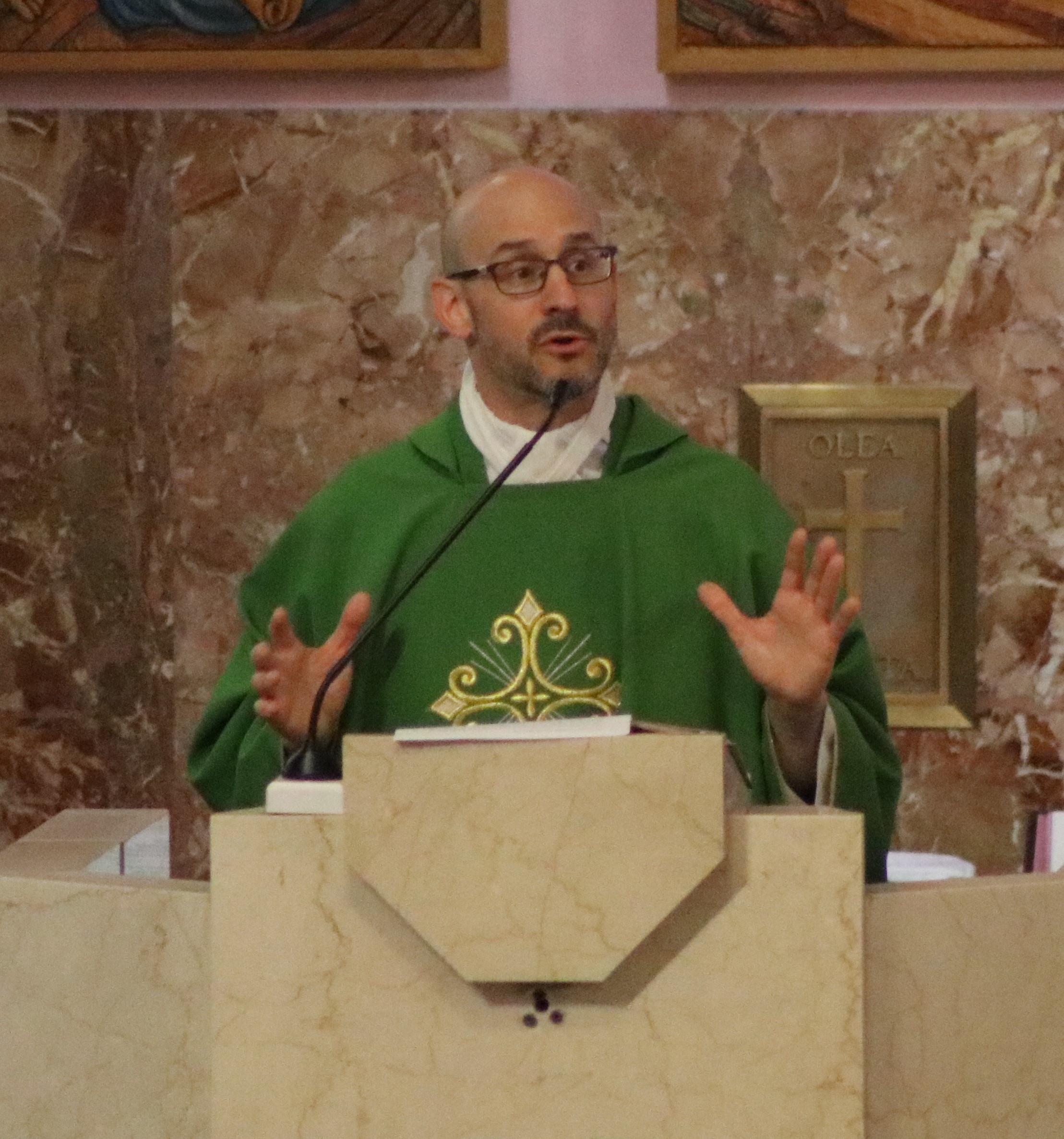 One of the things that I would like to do beginning this Easter season is to visit with families in their homes. It has been a custom in the Church for families to receive a pastoral visit and an annual blessing in their homes. The occasion of the home visit and blessing is a great opportunity to share life and to get to know what is happening in the lives of the parishioners. The visit can also serve as a way to register a new family or update a current registration. I can only be an effective pastor to the extent that I know the "flock". We hear Jesus say in the Gospel for "Good Shepherd" Sunday, the fourth Sunday of Easter, "My sheep hear my voice; I know them, and they follow me" (John 10:27). I cannot be a good shepherd or leader of the parish without getting to know you, listening to your concerns, and without you getting to know me on a deeper, more personal level. That is very hard to do simply by saying "hello" in the parking lot after Mass. I know many of your faces, but it is hard even to get to know your names when we just see one another at Mass.
The pastoral visit and family blessing can take place at any time when the family is together in the home. On Mondays, Tuesdays, and Wednesdays, I've blocked off in my schedule 5:00 - 6:30 p.m. to make time for these visits. (Sunday afternoons are also a possibility). I would be glad to join you for family dinner at the time of the visit. If I do not have an evening appointment or meeting, I can stay later or schedule the visit for later in the evening. Please call the parish office at 215-638-3625, ext. 733 to schedule the visit. If you have never had your house blessed, I would be glad to bless your home. If anyone prefers to go out to a local establishment for coffee, breakfast, lunch, or dinner, or even a drink, I would be glad to make that happen. As we are reminded every Sunday in the celebration of the Eucharist, our Lord chose the context of a meal to form the most intimate bonds of communion. Sharing food and drink is how we share our lives and grow in communion. If anyone has any suggestions for reinvigorating community life at St. Charles post-pandemic, let's talk. Please invite me to what is happening in the community. I look forward to more opportunities to be together and to grow together as a parish family. I am grateful for your prayers and support and remember you always at the altar.

Sincerely in Christ,


Fr. Forlano
Pastor