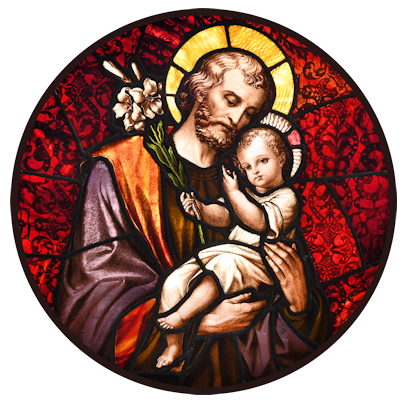 Year of Saint Joseph – December 8, 2020 to December 8, 2021 
Catholics around the world rejoice over the Holy Father's opening of the Holy Year of St. Joseph to commemorate the 150th Anniversary of the Proclamation of Saint Joseph as Patron of the Universal Church. The entire Archdiocese of Philadelphia is encouraged to spend this year growing closer to St. Joseph by honoring him, imitating his virtues and asking for his intercession.  To find local events, prayers and faith study resources to celebrate the Year of St. Joseph, visit archphila.org/joseph.
Año de San José – 8 de diciembre del 2020 al 8 de diciembre del 2021

Los católicos de todo el mundo se regocijan por la apertura del Santo Padre del Año Santo de San José para conmemorar el 150 aniversario de la proclamación de San José como Patrón de la Iglesia Universal. La Arquidiócesis de Filadelfia te anima a pasar este año acercándote más a San José honrándolo, imitando sus virtudes y pidiendo su intercesión. Para encontrar eventos locales, oraciones y recursos para el estudio de la fe para celebrar el Año de San José, visite archphila.org/joseph.