2021-2022 Faith Formation Registration / Registro de Formación de Fe
English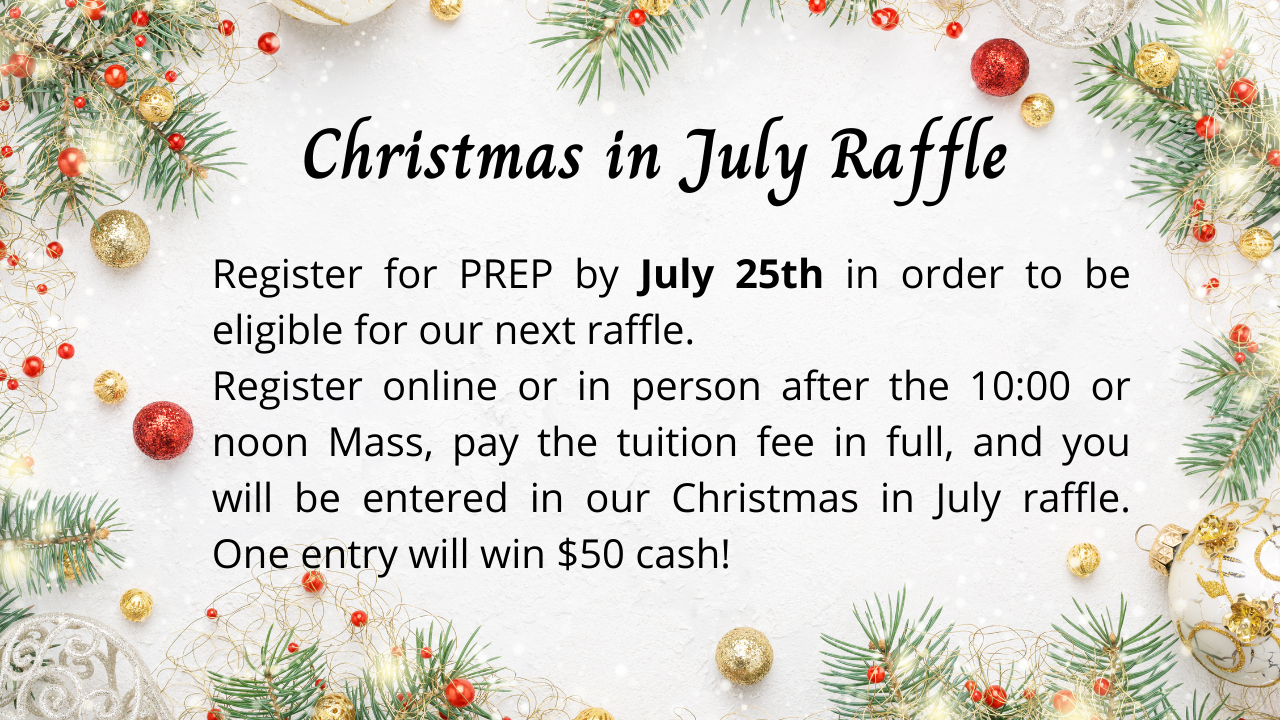 ALL NEW STUDENTS, INCLUDING INCOMING FIRST GRADE STUDENTS, MUST PROVIDE A COPY OF THEIR BAPTISMAL CERTIFICATE AND PREVIOUS SACRAMENTAL RECORDS AT THE TIME OF ENROLLMENT.
St Charles Borromeo program supplements the faith education that a child receives at home. Children who are in 1st through 7th Grade are welcome to attend. Students in 8th grade through 12th grade can register for TEEN-RCIA. We are excited to announce our new Family Catechesis program. The program is similar to last year's program in that the children in levels 1, 2, 4, 5, & 6 will have the home-based program, teachers will assign lessons and a unit test, and depending on the level, the students may have videos or other reading assignments. Sacramental classes will be held in-person.
What is new this year is that our families will come together on four Sunday mornings throughout the school year for "family catechesis". We will gather for Mass and meet in the school cafeteria afterwards. The gathering after Mass will last about an hour and will include time to pray together, review the lessons, and work on a family project. Catechists will be on hand to help. 
Each family will also complete four "Faith-filled events". There are dozens to choose from and, for some, you don't even have to leave your home! Some examples are: attend a weekday Mass, watch a video on Formed.org, or make "thinking of you" cards for the homebound. More details will be available by mid-summer. 
Fees this year are:
$100 for 1 child

$140 for 2 children

$200 for 3 or more children
A $10 late fee will also be assessed after October 15th.
Click here to begin registration. If you already have an account with We Share, the online donation component for your Sunday collection, you just login to your account. If you do not use the online component, you will have to create an account. This form is the same one that has been used in previous years, just in a digital version. If you should have a problem with registration, please contact donor support at 800-950-9952 ext. 2007.
Payment is not mandatory at registration. However, we will expect payment once instruction begins. They are listed on the registration form. Along with online registration, you have the opportunity to pay online for the upcoming school year. You must have a credit or debit card to pay online. Follow the directions on the form. It is very easy and there is no service fee this year. We encourage you to take advantage of using this online feature.
If you decide to wait to pay the fees until later, please know that it must be paid in full before instruction begins. If you would like to pay the fees in cash, check or money order, you may do so at any time. Write your child(ren)'s name(s) on an envelope and the Prep grade level your child(ren) will be in next year along with your name, address, email address, phone number and the amount you are paying and drop it in the lockbox in the rectory door. You can also mail it if it is a check or money order. We will send you a receipt through email.
In-person registration is available this summer. Please check the parish bulletin or website for more details.
Please take care of yourself and know that you are in our prayers.